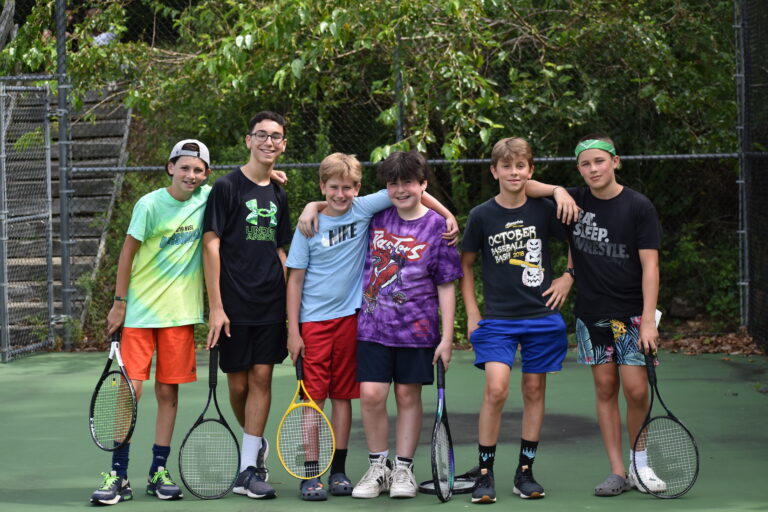 One sign that we are moving past the years marred by the COVID pandemic is the number of current 2nd through 5th graders clamoring to enroll in overnight camping.  At Capital Camps, we have a record number of campers this age applying for spots and have growing waitlists for some programs. At the same time, we are hearing from our current 6th, 7th and 8th grade campers that some of their peers have never gone to camp, are reluctant to leave home, and perhaps feel like starting camp "at the right time" is another item on the long list of things that the pandemic deprived them of experiencing. 
Not only is it not too late for Middle School students to start attending an overnight camp, it is especially important for this group of young adolescents who need our guidance to find their way to an overnight camp.  Dr. Deborah Gilboa, Family Physician and Resilience Expert, talks frequently about the power of a Jewish overnight camp experience to help children grow and develop.  She has shared how camp makes it fun to learn independence and how living with cool counselors or "near-peer mentors" provides the ideal environment to develop resilience. As an educator and camp professional, I couldn't agree more.
Current Middle School students were 3rd to 5th graders when the pandemic closed most camps.  This experience interfered with the opportunity to develop academic and social-emotional skills.  Camps, especially those that are attuned to meeting the developmental needs of children and adolescents, are ideal places to help this age group learn valuable life skills.  For example, Capital Camps is organized around a village structure that is designed to meet the developmental needs of each age group.  Counselors received training related to child development and each village has a mental health professional or experienced educator who works alongside village leadership to address the social-emotional needs of the group.   
Middle Schoolers need to put down their phones and spend time outdoors.  They need to swim in the pool, jump in the lake, engage in sports for fun, dance, sing, create art, and eat pizza cooked at the farm.  Middle School age campers are ready for more complex experiences that include problem-solving field games and activities to build trust, communication and teamwork as part of a low and high ropes course program. In addition, a Jewish overnight camp like Capital Camps provides the foundation for each camper to take ownership of their own Jewish journey.  This is especially critical during the years right before, during and after a camper's Bar/Bat Mitzvah year.  Peers and counselors in the role of "near-peer mentors" play a central role in identity formation at this age. 
The Capital Camps team recently joined a local middle school during their lunch period.  Students already enrolled in Capital Camps came over to say hi and chat with our team bringing their friends with them.  Some of their friends were interested in exploring coming to Capital Camps, others mentioned others camps they will be attending.   A few had special interests that precluded going away to camp, including one girl who talked about her ice skating career.  We were thrilled to share in their excitement.  One young man pointed to his friend and commented, "He isn't going to camp; he's not ready to leave home".  It is our job to find these kids and with a little help from parents, teachers and camp professionals, help them explore how camp could be the ideal place to develop independence and resilience while, of course, having a ton of fun.