We know that your summers in Waynesboro had a lasting impact on you and your friends. Today, Capital Camps remains committed to providing campers a fun and enriching Jewish overnight camp experience. Whether you were part of our Pioneer Summer in 1988, or were a camper/staff member more recently, we are thrilled that you are part of the Capital Camps Alumni family!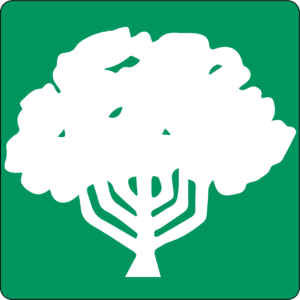 Capital Camps Connects Alumni Network
Find and reminisce with cabin mates; see what they have
been up to and stay in touch
Offer to be a mentor to younger alumni; introduce, employ and offer jobs
Leverage your Capital Camps network to get introduced to people you should know; advance your career through inside connections working in top companies
What's happening at camp? Join our social networks to find out.

Giving back to camp is a powerful statement about the impact Capital Camps has made on your life and the ability to do for others.
To learn more about how you can support Capital Camps & Retreat Center through Annual Giving, Capital gifts, Endowments, and Legacy pledges, please email Havi Goldscher, Chief Development Officer or call 240-283-6153.
[caldera_form id="CF5f16f44c69f06″]
Giving back to camp is a powerful statement about the impact Capital Camps has made on your life and the ability to do for others. Fill out the form below to make monthly contributions.
[caldera_form id="CF5d682ec7712f1″]
One-time donations are critically important to ensure that we can continue to provide quality leadership development and programming to nurture individual growth and strengthen our vibrant Jewish community.
[caldera_form id="CF5cacab381e8bb"]
We love when our alumni visit camp – either with friends, with their spouse or family and with their kids that may be perspective campers.  To inquire about a camp visit, contact Havi Goldscher.
We'd like to stay in touch! If you've recently moved, graduated from college, changed cities or have a simcha you've recently celebrated, let everyone know by joining Capital Camps Connects alumni network and sharing with our community.

We hope you will participate in our culture of volunteerism here at Capital Camps. Volunteer opportunities generally fall into two categories: service on our Board of Directors and/or on a committee of the board. (Committees: Alumni, Camp, Development, Finance, Financial Aid, Governance, Medical, Property, Retreat). Visit Board of Directors  for more information.

Serve as an Alumni Captain and reconnect with your camp friends. Capital Camps has made a positive impact on so many people, but over the year we've lost touch with many of them. Are you interested in helping us reconnect your old friends as an Alumni Captain? Please contact Havi.