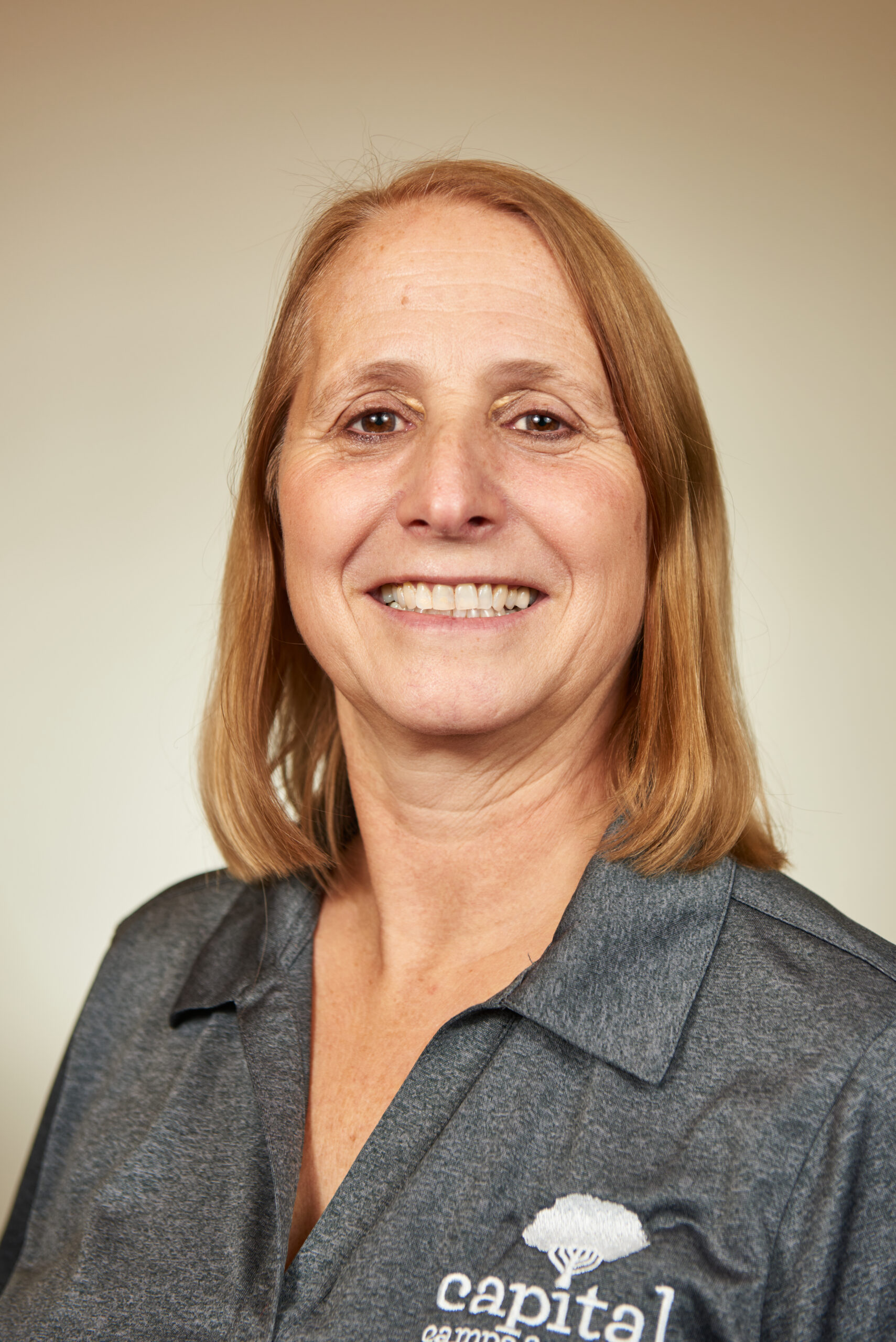 Lisa joined the Capital Camps team as summer staff in 2004 and as camp director in 2020.  Lisa believes in the strong connection between Jewish camping and fostering strong, committed, Jewish identities for both campers and staff.  It worked for her, having grown up as a Jewish camper.  It is why her husband, Ken and she decided that their four children, Josh, Elana, Aaron and Dalia would be Capital Camps campers.   Collectively the Handelman family has limitless memories of fun, meaningful, camp moments – there is nothing quite like the magic of a Capital Camps summer!
Lisa has served in many leadership positions, including Disability Inclusion Specialist at the Jewish Federation of Greater Washington, Founder and Director of Capital Camps' inclusion program, 5th/6th Grade Director at Charles E. Smith Jewish Day School, Adjunct Professor at George Washington University, Program Coordinator at Sulam, among others.
In addition a BA degree in psychology from Clark University and a MA degree in special education from NYU, Lisa has earned numerous certifications and awards, recognizing the accomplishments and success she has achieved throughout the various stages of her life. She has also published a number of articles related to Jewish camping, inclusion, and the Jewish community as a whole.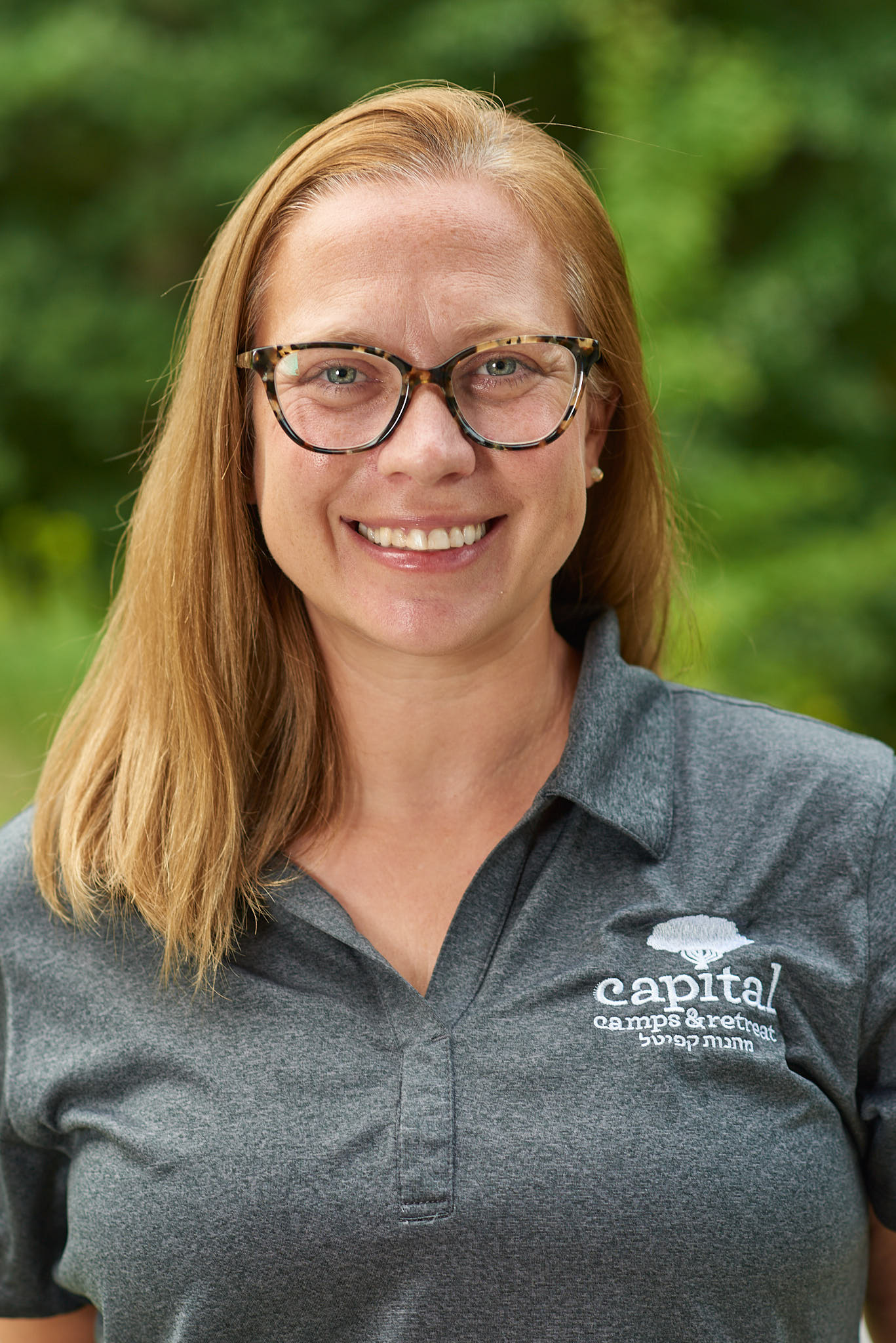 Melissa joined Capital Camps' team following 13 successful years in recruiting and professional development at a global law firm. Growing up outside of Philadelphia, Melissa attended overnight camp for 11 summers. Once her daughter made Capital Camps her summer home, she knew she had to get back to camp. After a brief time on the CCRC Board of Directors, she joined the agency as a year-round staff member. As Assistant Director, Melissa focuses on programming, recruiting and other initiatives. She graduated from the University of Delaware with degrees in Communications, Jewish Studies and Theater Arts, and received her Master's degree in Organizational Development from The George Washington University. Melissa, with her husband, Matt, and their two children live in Arlington, VA.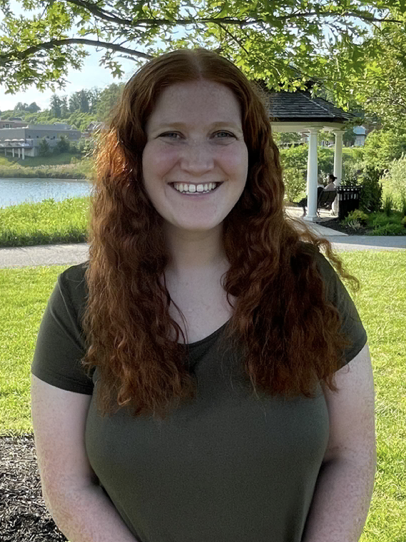 Ilana started her Capital Camps journey at age 8 as a camper in Benjamin Village. She was a cabin counselor in Reich Village in 2014 and 2015 and then became the Assistant Reich Village Leader in 2016. In 2016, Ilana was also a fellow in the Capital Camps Institute for Leadership and Learning. Ilana was then the Reich Village Leader in 2017 and 2018 before taking on the role of CIT Coordinator for summers 2019-2022. Prior to joining the Capital Camps year round team, Ilana was the Regional Director for BBYO in Baltimore. Ilana has a Bachelor's degree in Sociology and Urban Studies from the University of Pittsburgh.
Austin joined the Capital Camps community in 2011 as a Counselor and Archery Specialist. Over the past nine years, he's been a part of the Capitals Camps summer staff team in a variety of roles, including Sports Coordinator, Staff Engagement Coordinator, and Retreat Staff. Austin's love for summer camp developed when he attended summer camp in central Pennsylvania for eight summers. Austin holds a B.S.Ed in Secondary Education and Social Studies from Lock Haven University in central Pennsylvania. Prior to joining the Capital Camps year-round team, Austin was a high school History and Special Education teacher near Richmond, VA, which allowed him to return to Capital Camps summer after summer. Austin's combined experience as a teacher and Capital Camps staff have perfectly prepared him for his role as Assistant Director. Outside of work, Austin enjoys staying active in a variety of ways and cheering on the Washington Capitals. GO CAPS!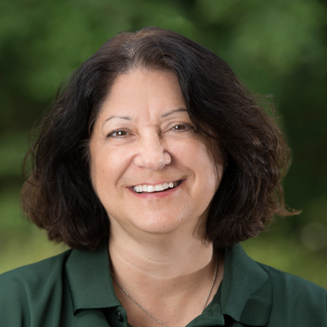 Penny has been a part of our year-round team for over 20 years.  She is Camp Registrar, Agency Office Administrator and Camp Health Center Administrator.  Penny handles camper enrollment, Accounts Receivable, Accounts Payable and oversees the administration of our summer Health Center.  She lives in Gaithersburg, MD with her dog, Lucy, and is the proud mother of two former campers, David and Deanna.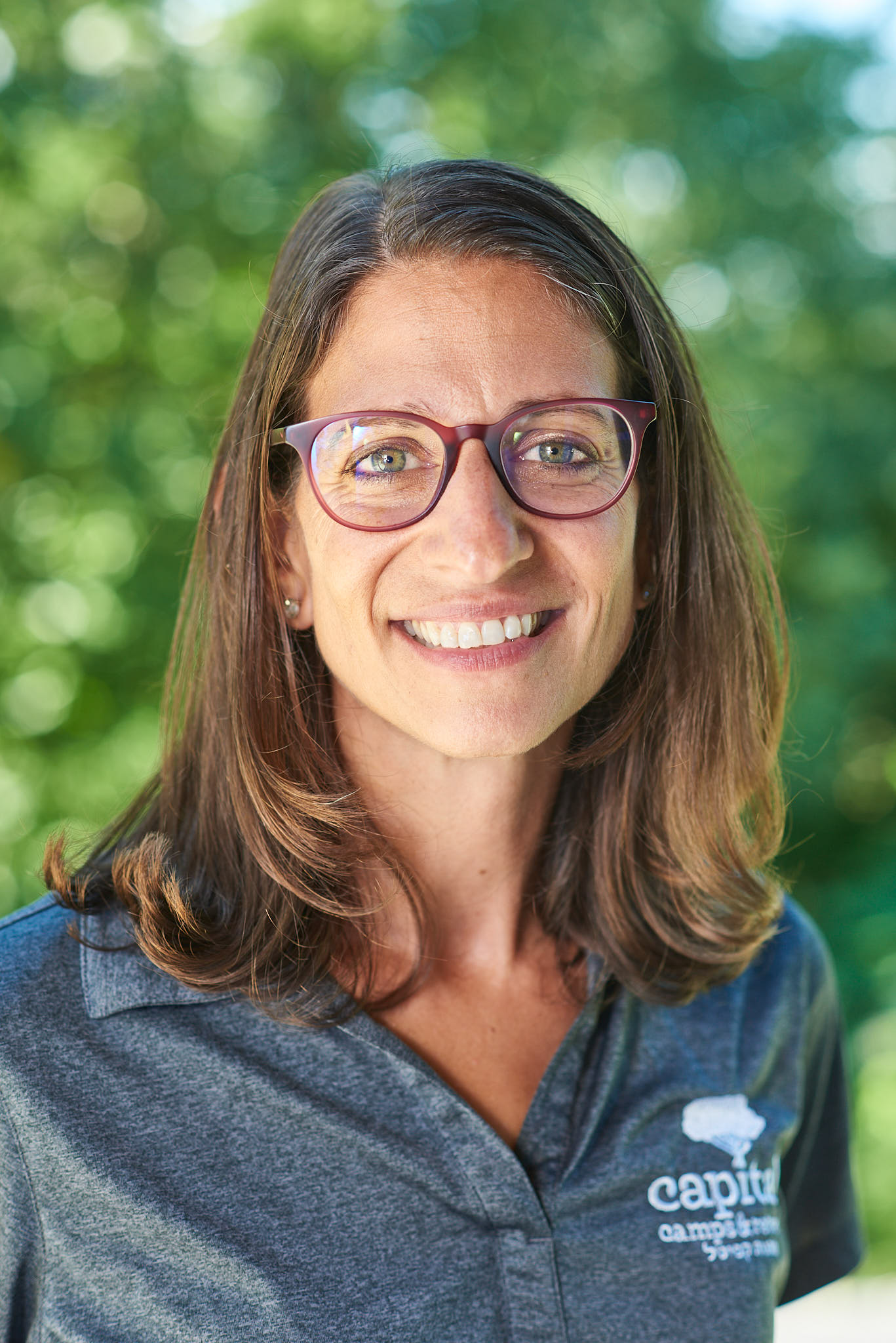 Havi joined in 2018, to oversee the agency's development and engagement efforts, including the Annual Campaign, Legacy giving, Capital Campaign, Endowment funds, as well as alumni and Board engagement.
Prior to her time at Capital Camps, Havi spent 14 years at the American Israel Public Affairs Committee (AIPAC).  During her final four years at AIPAC, Havi was responsible for building and executing a national lay leadership program, ensuring the goals of the organization were met in partnership with key leaders.  Prior to that role, Havi served as the Deputy Director of Development, tasked with retaining relationships with the organization's key stateholders, as well as supporting foundations.  Havi began her professional career at Project Interchange, an institute of the American Jewish Committee.
Originally from Philadelphia, Havi earned a degree in Middle Eastern Studies from the Elliott School of International Affairs at The George Washington University, after participating in Young Judaea Year Course.  Her love of camping was solidified after spending seven summers as a camper and counselor at Camp Wingate * Kirkland.  Havi, her husband Eric, and their three children, Ezra, Jonah and Orli, live in Silver Spring, MD.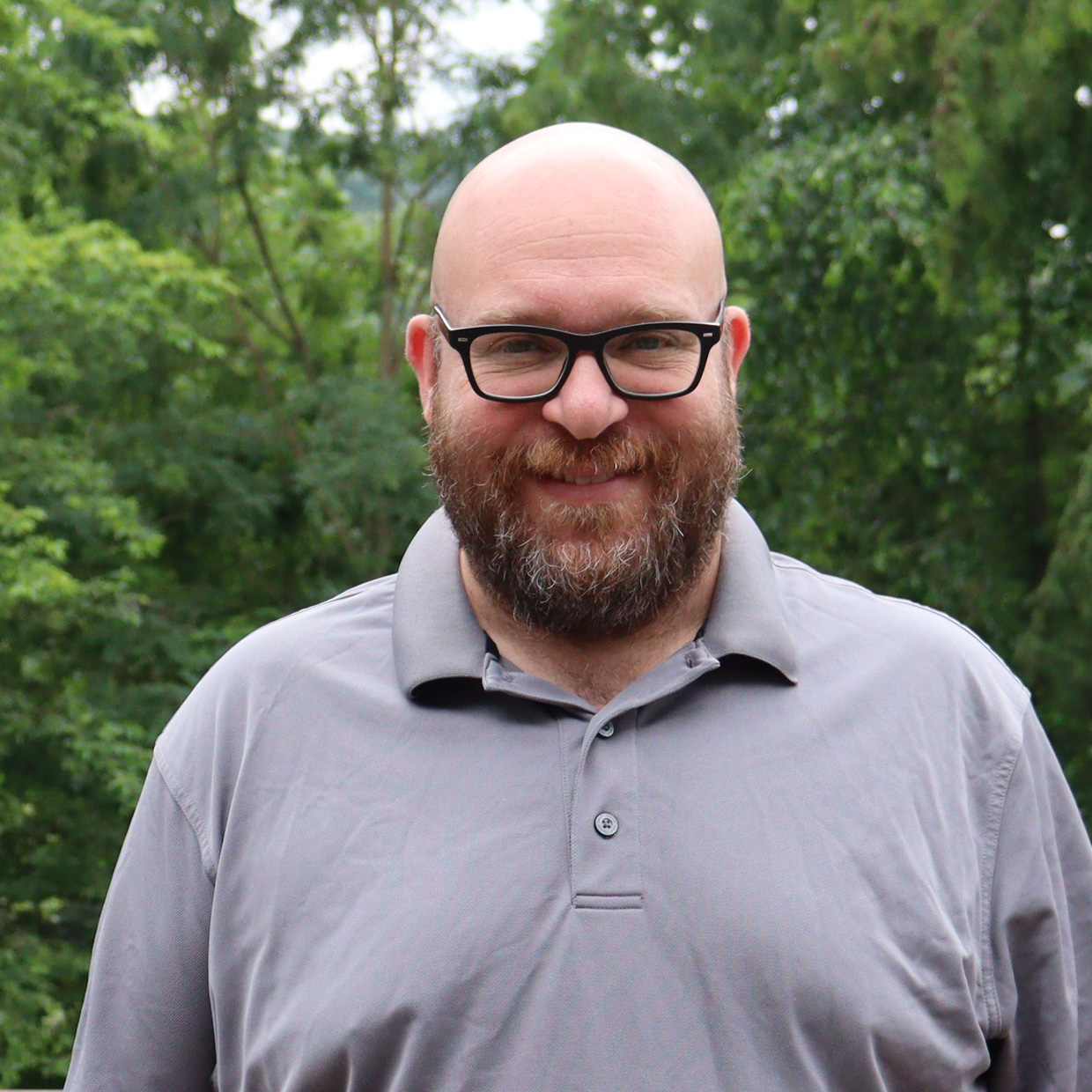 David served as a summer staff member from 1995 – 1998 and is now a part of our Management Team serving as the Chief Operations Officer. 
After 25 years as the Director and then Executive Director of Medomak Camp in Maine, he is returning home to CCRC. His as a summer staff member at CCRC led to lifelong friendships, an appreciation of the outdoors, and a deeper connection to Judaism. During the year, David lives in Rockville with his wife and children.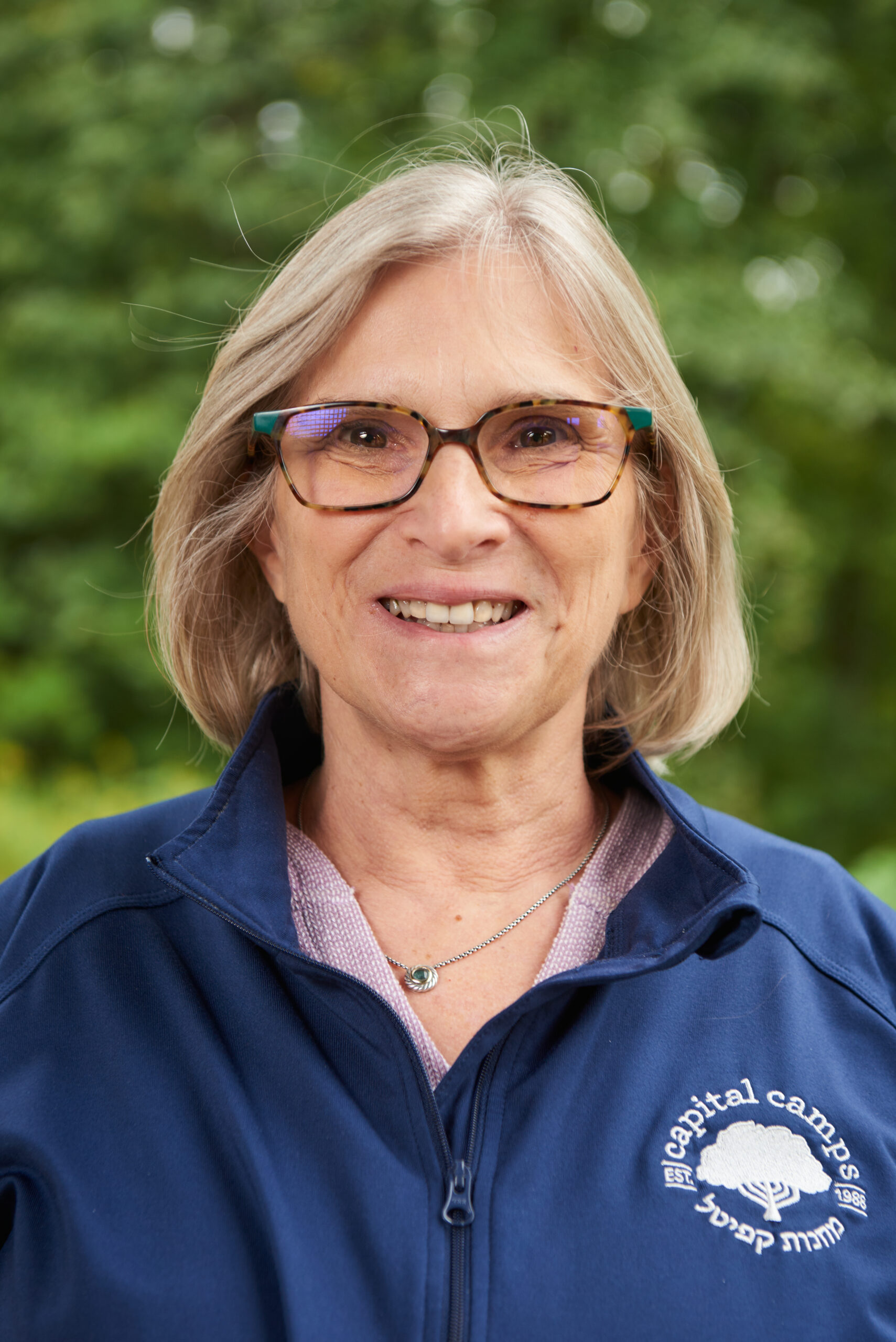 Ruth
Burka
Director, Finance and Administration
Ruth has been a member of our year-round team for 21 years. Ruth's work focuses on all things relating to Finance and Administration, including Human Resources, and management of our Financial Aid Program. Ruth lives in Olney, MD with her husband, Ben. She is the proud parent of three former campers and counselors – her son Lawrence and his wife, Allee, who met at camp in 10th grade, and her daughter Randi.
Samantha grew up in Richmond, Virginia, and earned her bachelor's degree at the University of Virginia and her master's degree in Middle Eastern studies at Tel Aviv University. Before Capital Camps, Samantha worked at BBYO overseeing financial advancement across seven states for over 3,200 teen members.Samantha has served as a lay leader with the Jewish Federation of Greater Washington, including Executive Vice President of Next Gen. Samantha has a passion for Jewish community and supporting youth and adolescents in their Jewish identity-building. She lives in Washington, DC with her husband and daughter.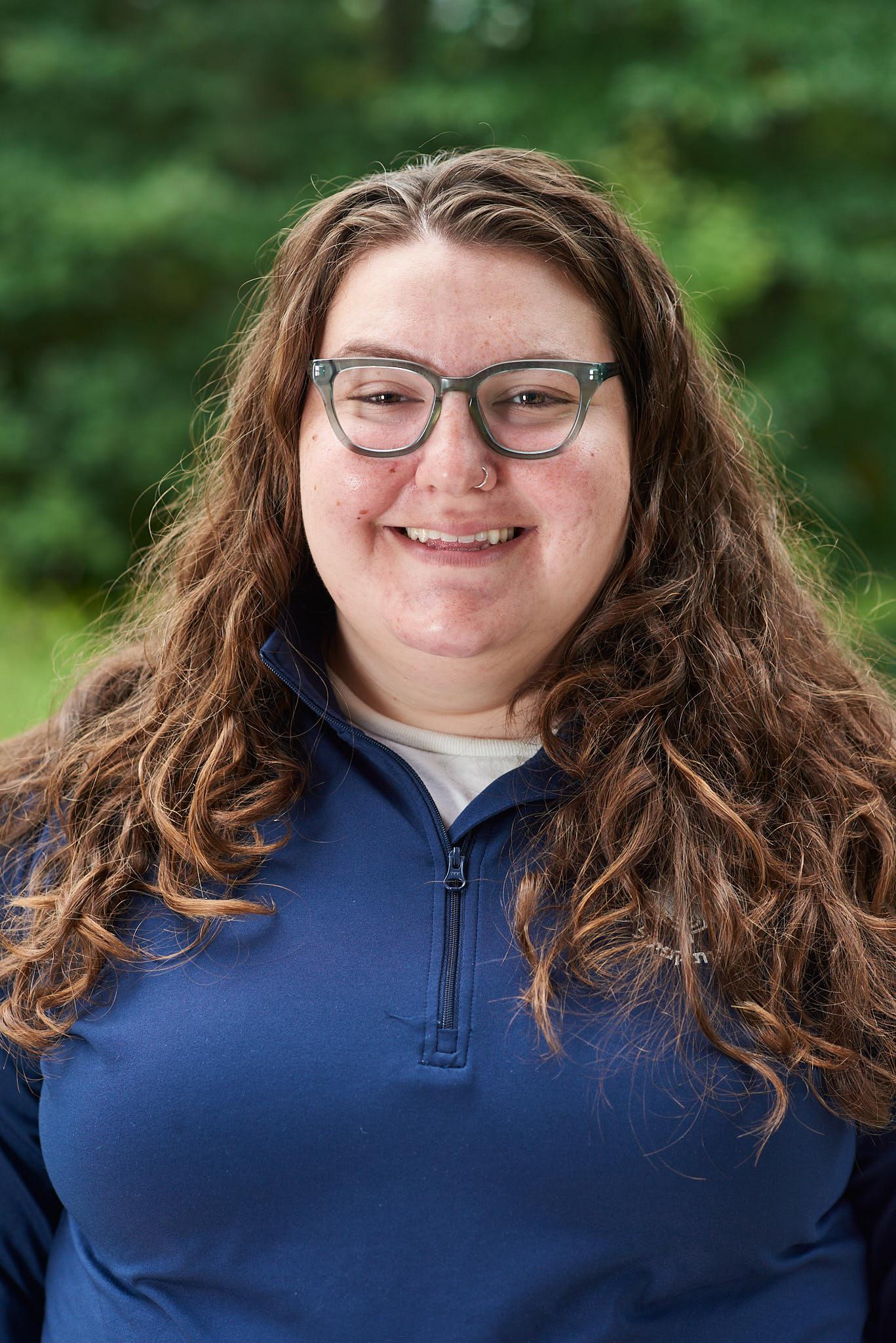 Adina
Golob, LMSW
Community Care Coordinator
Born and raised in Baltimore, Adina has always had a passion for camping and helping others. Adina attended the University of Hartford, earning degrees in Special Education and Sociology, before serving with City Year Americorps in the Boston Public Schools. After her time in Boston, Adina moved to New York City and taught special education for two years. Wanting to work more with the social-emotional aspect of youth, Adina returned to school to receive her MSW, with a concentration in disabilities across the lifespan, from New York University. Before joining Capital Camps, Adina worked at a non-profit serving those with intellectual and developmental disabilities, in the crisis intervention department. 
Adina is a lifelong camp person, growing up at Ramah Palmer and working as a counselor, unit head, and Yoetzet. Adina is so excited to join the Capital Camps community, where she looks forward to helping staff with self care, supporting campers in reaching their full potential, and building relationships with families and the community.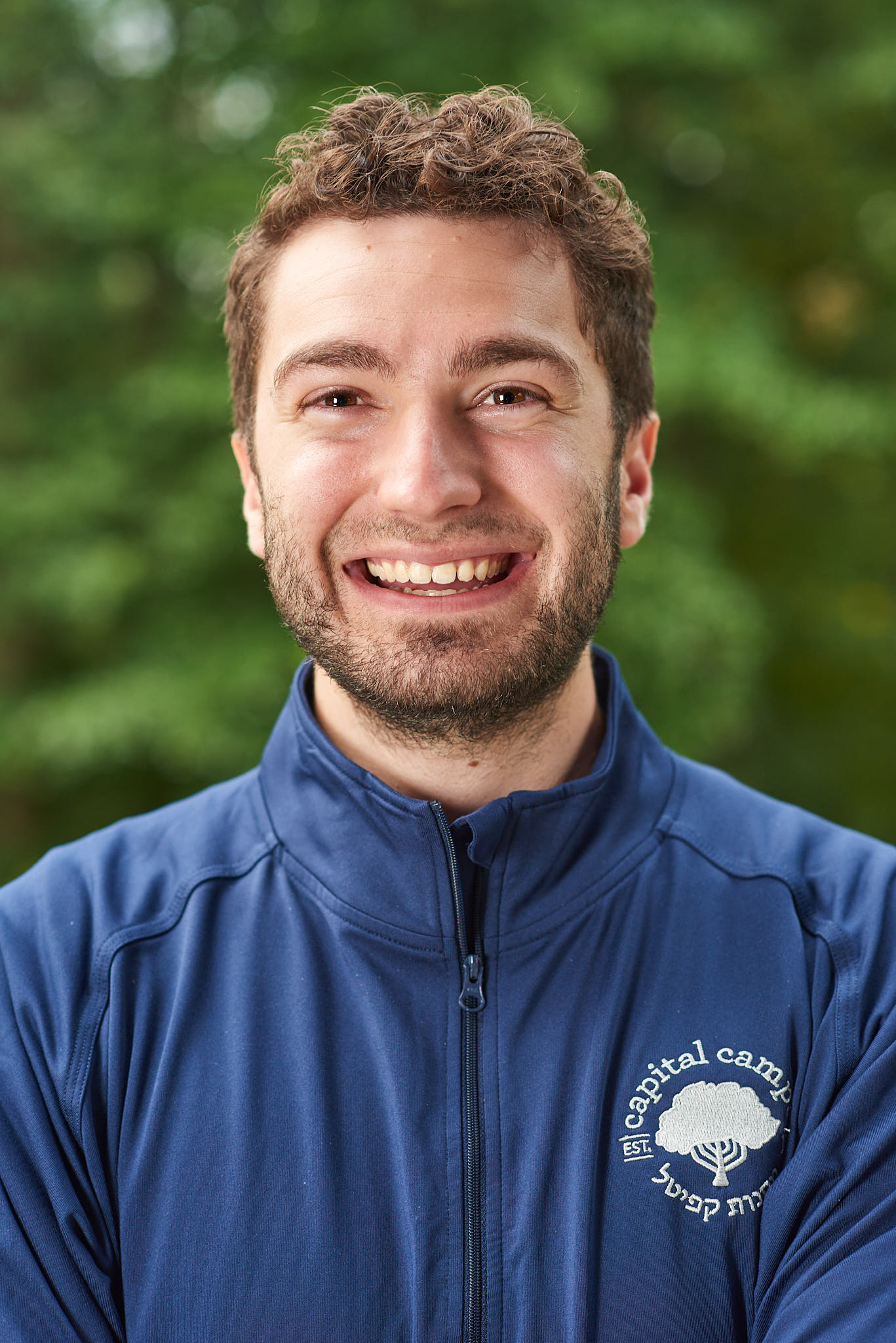 Jason began his Capital Camps experience in 2009 as a Benjamin camper. He joined the year-round team in 2022 after five years as a summer staff member. Jason has a degree in Public Policy and History from Duke University, go Blue Devils! He has previous experience at AIPAC and APF and works on the development team for CCRC. Jason lives in Bethesda, MD and enjoys cooking, attending sporting events, and exploring new restaurants in his free time.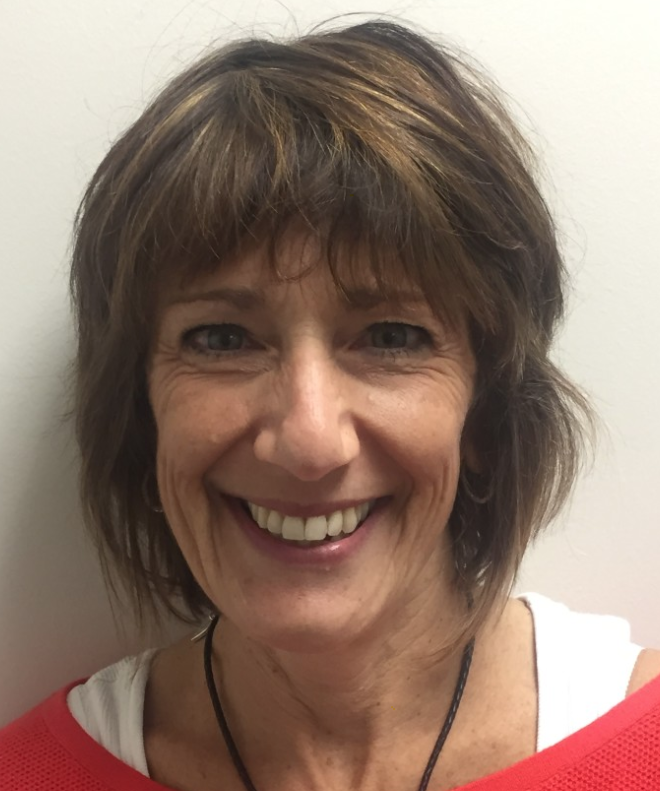 Julie joined Capital Camps in 2016.  Prior to coming to Capital Camps, Julie worked at the Robert H. Smith School of Business at the University of Maryland.  Julie supports the Finance & Administration team, including Human Resources and Account Management for the Capital Retreat Center.  Julie lives in Rockville, MD with her husband Danny.  She is the proud parent of two adult sons, Jason and Michael.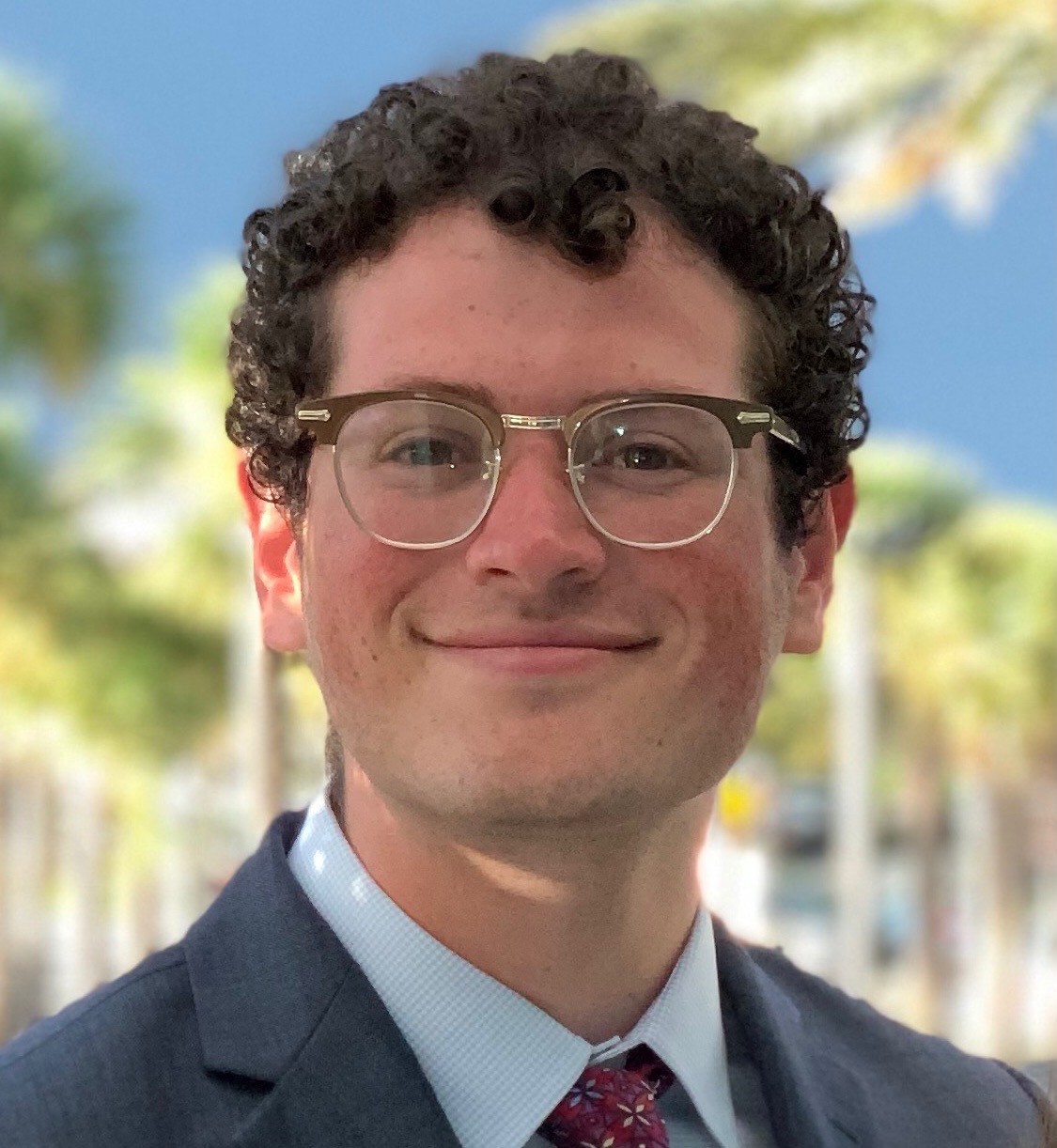 Noah
Shapiro
Communications & Marketing Coordinator
Noah joined the year-round Capital Camps team in 2021. He started his Capital Camps journey in 2008 as a Benjamin camper and hasn't stopped since then!  Noah holds a dual degree in Communications & Digital Media Production from Tulane University. He works on agency-wide communication, marketing, & branding.  Noah currently lives in Washington, DC and enjoys bouldering, hiking, & exploring the city in his free time.