Capital Camps strives to achieve our agency's mission to make a Capital Camps experience affordable to as many families as possible with a robust financial aid program.
Our Board of Directors, donors, and community recognizes the investment our families make in providing a Jewish overnight camp experience for their children. To enable as many children as possible to benefit from a Capital Camps experience, we strive to:
make financial assistance accessible to a broad range of families
make the financial assistance application process strictly confidential and user-friendly by using a third party vendor
financial assistance
The summer 2023 financial aid application is open now. Please read the Instructions & FAQs below before beginning your application.
Financial Aid
In these difficult times, first time camper grants (see grants tab) and additional
financial aid
funding have been provided for our camp families by The Federation of Greater Washington.

Financial aid grants are made for one year only. A new application for aid is required each summer, and aid is based on a family's current need and the availability of funds.
Camper(s) must be registered with a deposit in order for a financial aid application to be reviewed. If the deposit required to enroll a camper or if the FACTS fee will prohibit an application from being submitted, please contact Ruth Burka at 240.283.6158 to make deposit payment arrangements.
Capital Camps offers a convenient and secure method to apply for financial assistance through FACTS Grant & Aid Assessment, an independent, third party company that will conduct an initial financial analysis through an online application process. Capital Camps will receive a confidential report outlining your financial situation based on the information obtained in your application and supporting tax documents. Capital Camps uses the information supplied to it by the FACTS Grant & Aid Assessment Service as a guideline in making its determination. Factors taken into account when making a determination include family size, income and expenses, assets and liabilities, non-discretionary spending priorities, and any existing special circumstances.
Capital Camps maintains strict confidentiality with respect to all Financial Aid applications. All families receiving aid are asked to treat all personal matters relating to their aid as confidential.
If you have any questions regarding our financial aid program, please contact Ruth Burka, Director of Finance and Administration.
Direct Dial: 240-283-6158
Email: ruth@capitalcamps.org
One Happy Camper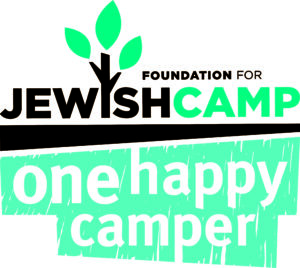 Eligible first time campers receive between $500 and $1000 off camp!  These non-need based grants are funded by Capital Camps and our community partners. The One HappyCamper grant program is managed by The Foundation for Jewish Camp.  More information can be found online at  https://jewishcamp.org/one–happy–camper/
Step One – Apply for Capital Camps for Summer 2023
Step Two – Apply for One Happy Camper Grant
Step Three – Give your child an amazing fun-filled summer!
Sibling Discount
A 10% sibling discount is available when more than one child attends, 10% of the lower tuition fee of the second and third child will be deducted.  Rookie and Family Camp program participants are not eligible for a sibling discount.
Jewish Professionals Discount
We are proud to offer a discount to Jewish community professionals. For more information, please inquire at info@capitalcamps.org.
US Active Duty Military Discount
We are proud to offer a discount to Active Duty US Military personnel. For more information, please inquire at info@capitalcamps.org.