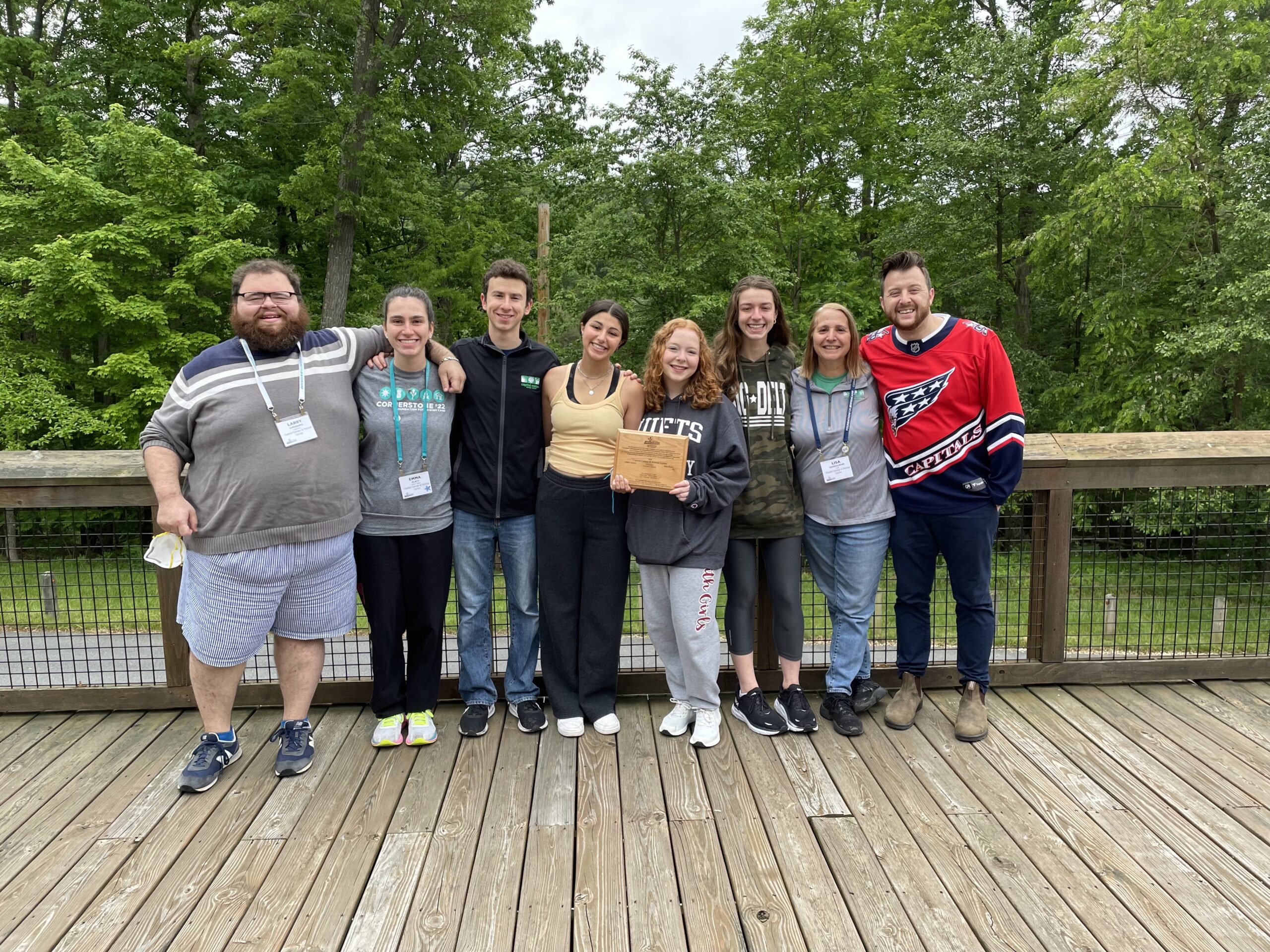 From Lisa, the Camp Director:
Camp is buzzing with excitement!  Hundreds of the best Jewish camp counselors from more than 60 camps across North America gathered this week at Capital Camps for the Cornerstone Seminar.  It was great to be at camp along with Larry Ginsburg, our senior Jewish educator and our own Cornerstone fellows, Ari Geller, Gabby Gordon, Hannah Oshinsky and Bella Rosner and our Senior Cornerstone fellow and Jewish Life assistant, Emma Platt.  Since Sunday, we have been exchanging ideas, attending workshops, and working on ideas to both strengthen our camp traditions and create new and innovative programming.
As we prepare for summer, I am reminded of the classic poem by Joseph Parry that encourages us to both make new friends but keep the old.  We are planning for a more historically typical summer filled with our favorite camp traditions.  We are looking forward to gathering as one community for meals as we bring back the salad and breakfast bar options.  In addition to having Israeli counselors join us again this summer, we are thrilled to welcome back Israeli campers who will be joining our Reich, Kaufmann and Macks Villages and Israeli campers who come for two weeks as part of a partnership with the Friends of the Israeli Defense Forces.  Our Macks campers will once again be going on their ACE adventure trip.  And most significantly, we are planning to gather with all our friends as a full community to celebrate Shabbat.  We are looking forward to putting on our Shabbat whites and having T'filah (services) and dinner together followed by singing and dancing as one community.  Shabbat day will also be a communal time with friends and siblings from different villages being able to hang out together. These traditions are like old friends, they are golden and very dear to our hearts.
We are also very excited about what's new this summer.  We have an amazing Israel trip planned for our LITs and have added staff housing in the LIT village. We have doubled our Rookie program from two times during the summer to four times (two each session) and created an innovative partnership between our CIT and Rookie programs.  Our new Community Care Coordinator, Adina Golob, has been hard at work meeting campers, parents and staff.  Of course we have some amazing new staff members joining our team and will be introducing a new coaching and mentoring program to support them.  We will be joining camps across the country to celebrate a new Camp Kindness Day.  In addition, we are exploring additional ways to infuse more Hebrew language, add more music and grow our Shabbat experiences at camp.
It felt great to start the camp season early at the Cornerstone Seminar. We are looking forward to an amazing summer full of traditions, new experiences, fun,  and friendships.